888.679.9994
info@StoneSpot.com

Management Software for the Monument Industry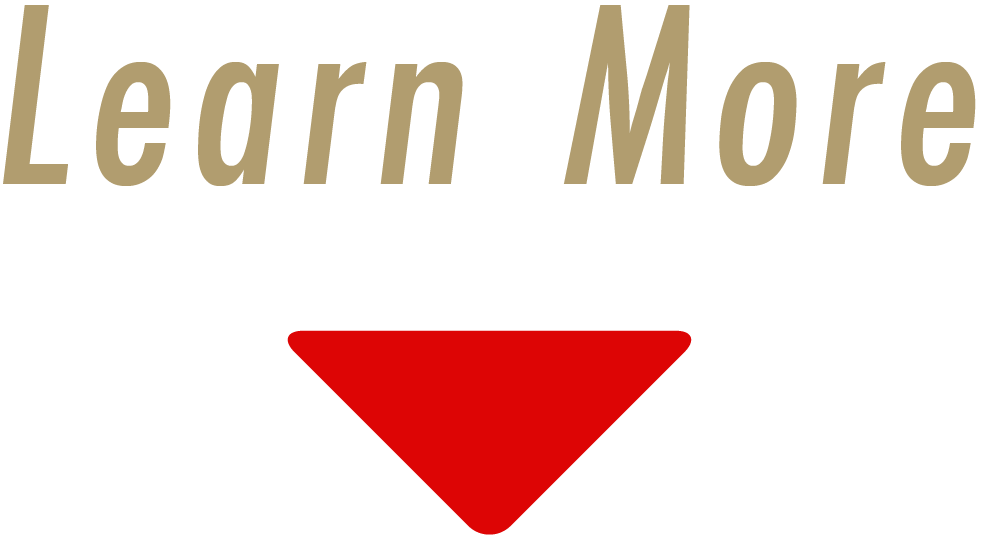 SOFTWARE THAT WILL PAY FOR ITSELF
StoneSpot is cloud-based order tracking software for the monument industry. It has been specially developed to make you and your employees far more efficient. Try our
Free 30-Day Trial
to see for yourself how StoneSpot can make your shop more profitable.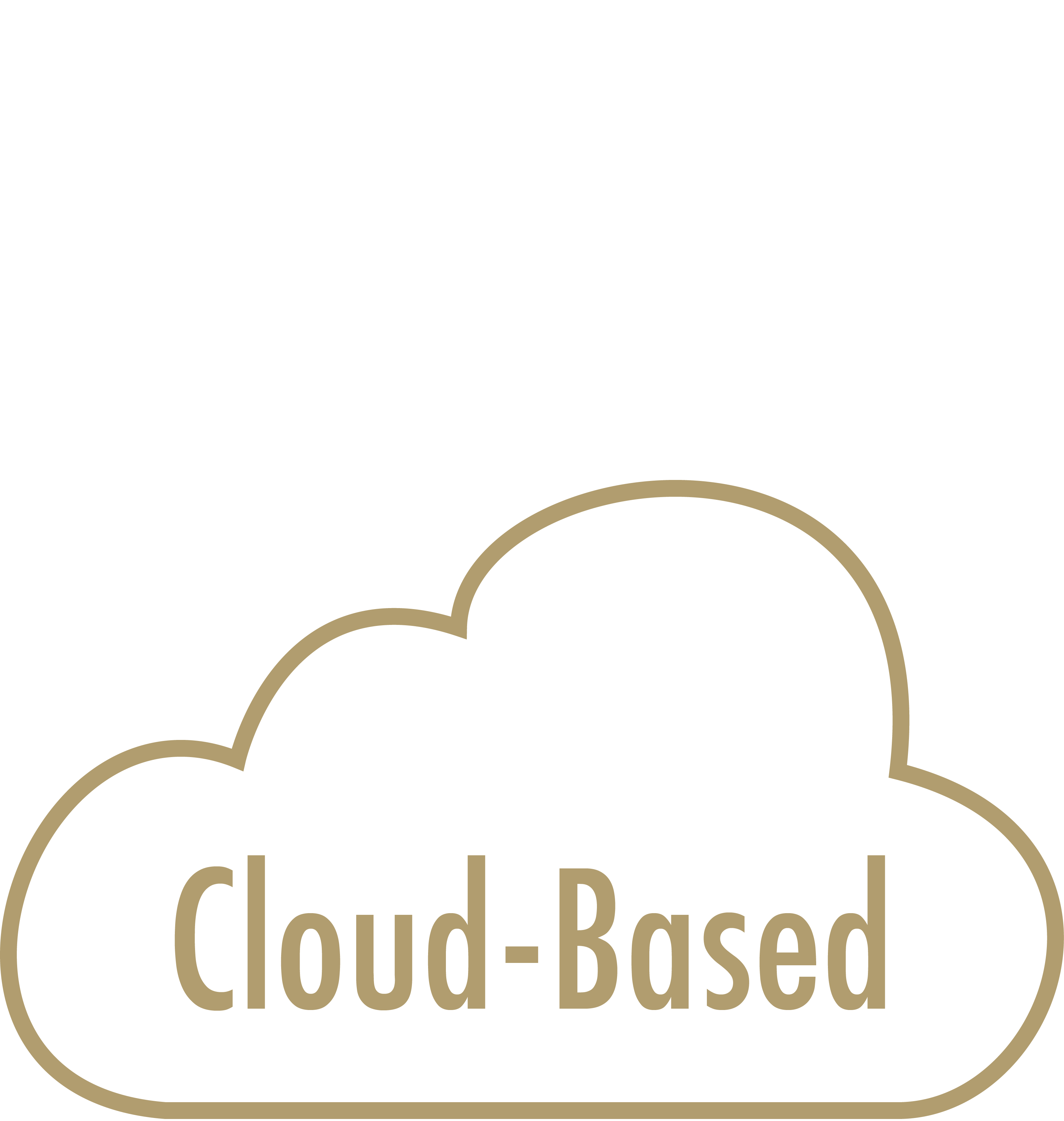 Track orders, approvals, and deliveries from any web enabled device. StoneSpot gives you complete clarity about what's happening in your business.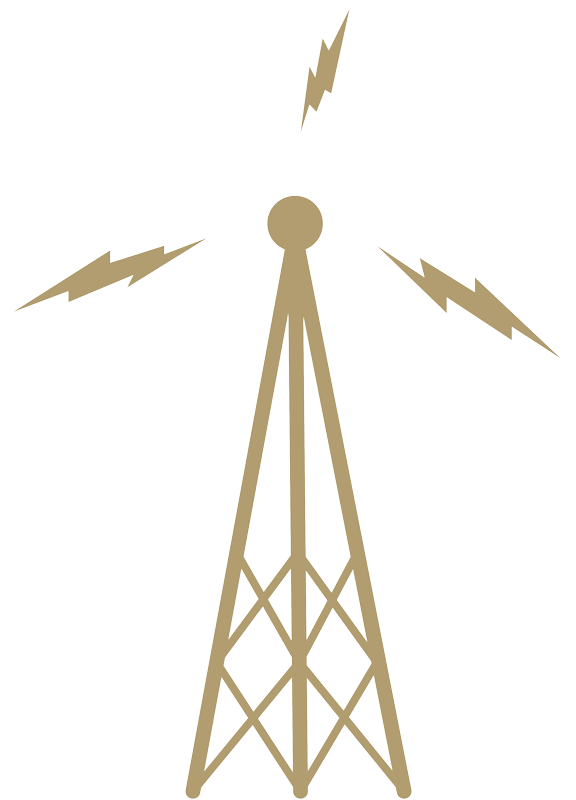 Keep all the emails, faxed documents, and other key information attached to an order so that you can find it quickly when you need it.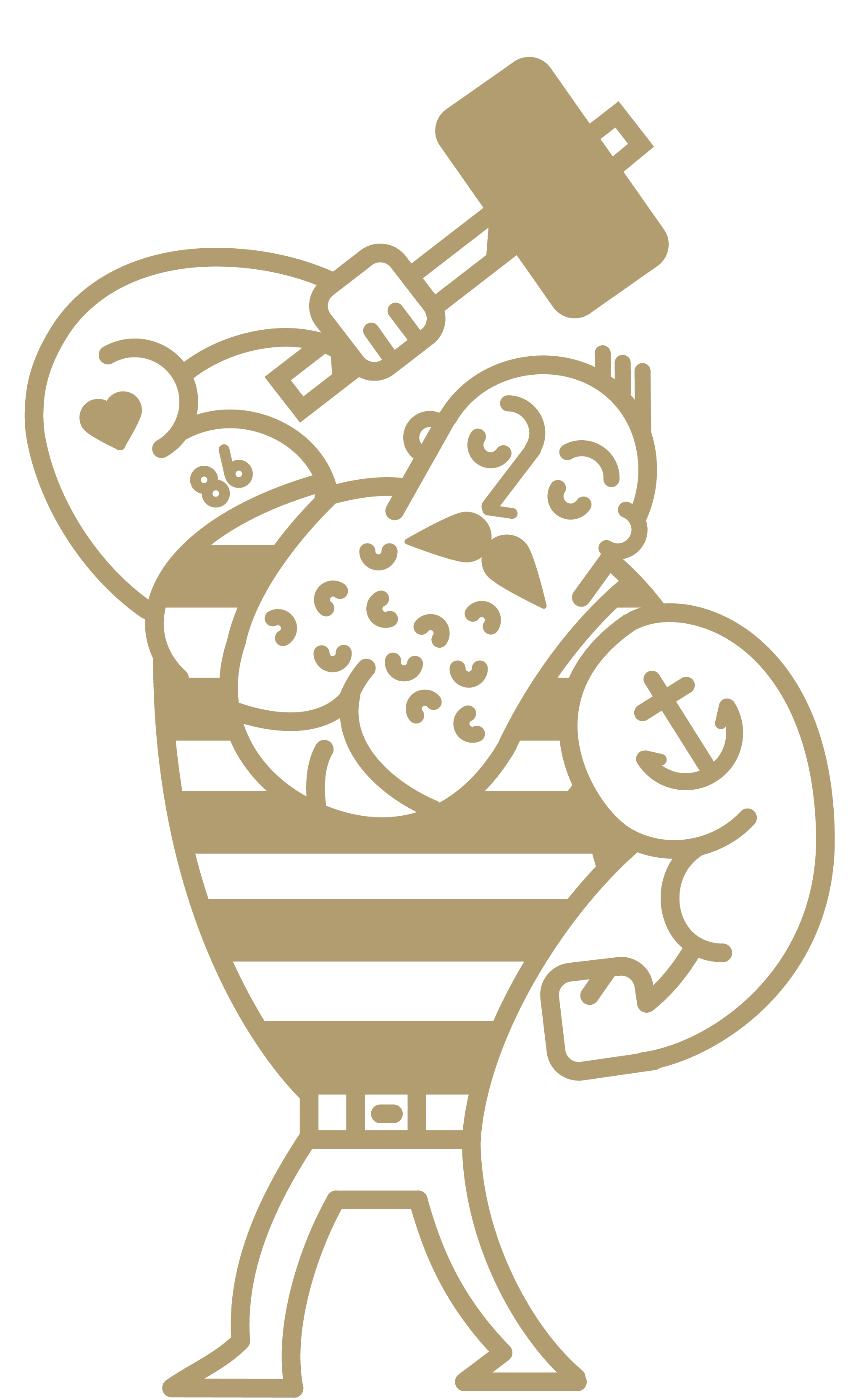 Make your employees more productive with this simple but powerful tool. Increase clarity about what's happening in your shop from day to day.
USER REVIEWS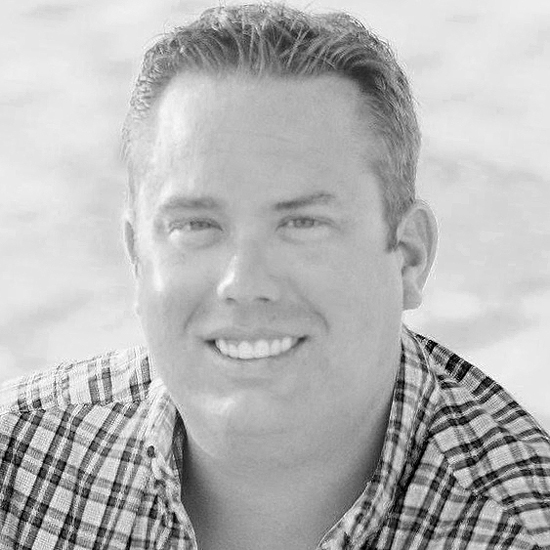 StoneSpot has made our office completely paperless. We have 4 locations; one does production and another houses our designers. StoneSpot works perfectly for us.
- Matt Worthington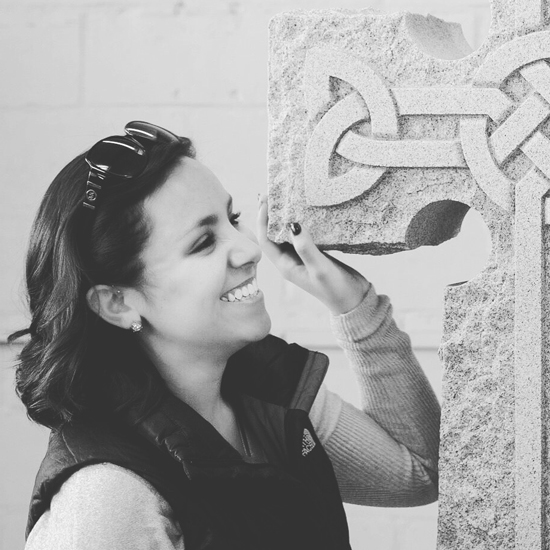 StoneSpot has completely changed the way our office works in just 4 short days. It has brought us to a new level of service, and allows us to serve our customers with quicker and more reliable information.
- Katie Gast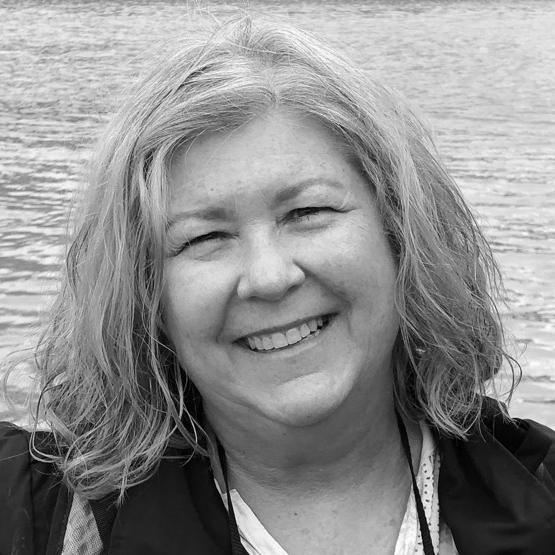 I can't imagine not having StoneSpot. It works exactly the way we need it to. We were able to customize it to meet our company's needs. It also integrates really smoothly with Quickbooks. A surprise game changer for us was how much easier it made communication - not only with our clients but with each other in our office. Not chasing paper around the shop is miraculously wonderful.
- Lyn Childress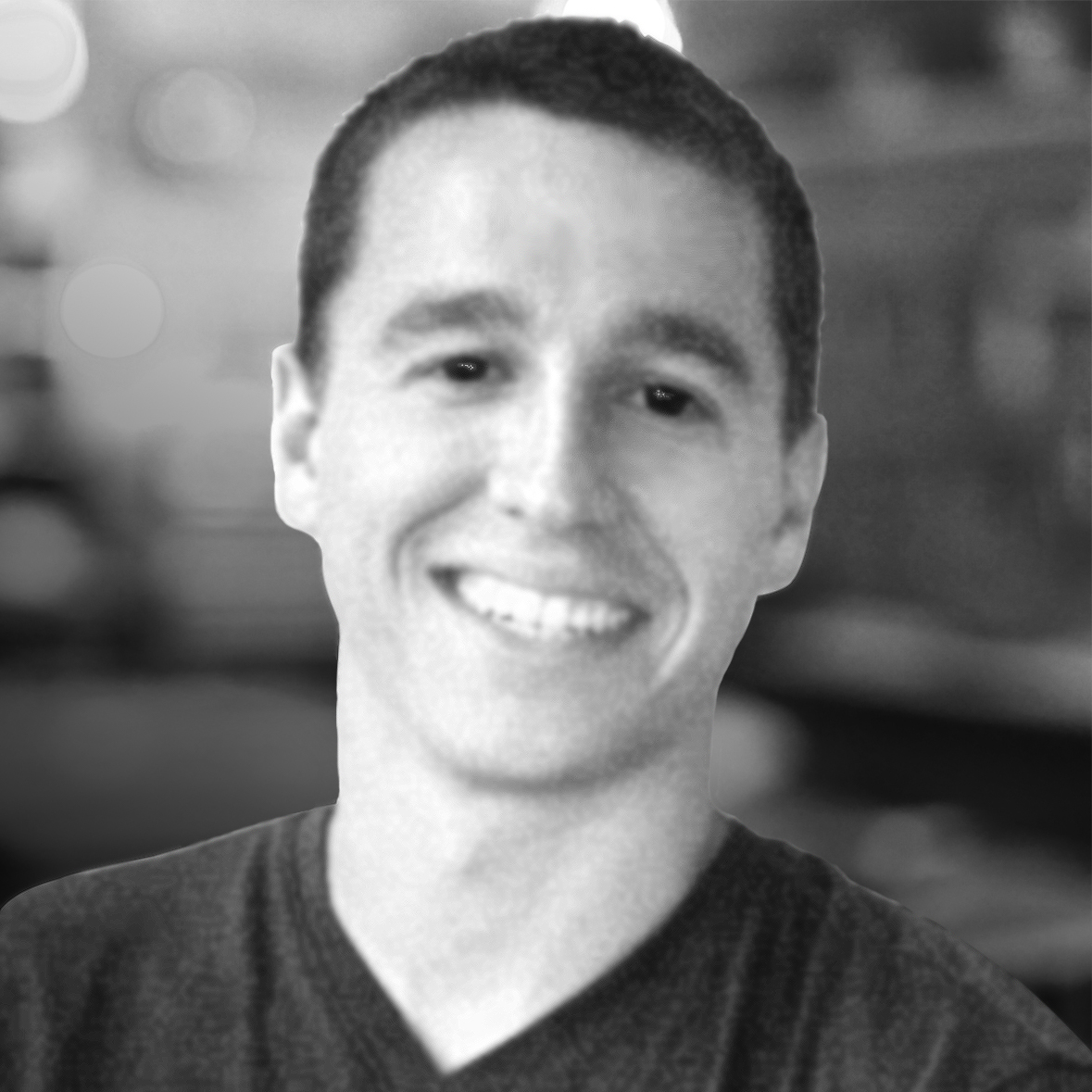 We're a small retail monument shop in Florida. Using Stonespot has been a total game-changer for our business in terms of staying on track of our orders and making sure our sales are moving through the production process as expected. Before we used Stonespot, we kept track of our orders on paper. Each time a customer called to check the status of their memorial, we would scramble to locate their order and hope that it was moving through production smoothly. With Stonespot, we can easily identify where an order is in the process and reach out to either our customers or suppliers to make sure we're producing & installing our memorials in a timely fashion. I cannot recommend this software highly enough.
- Zach Henson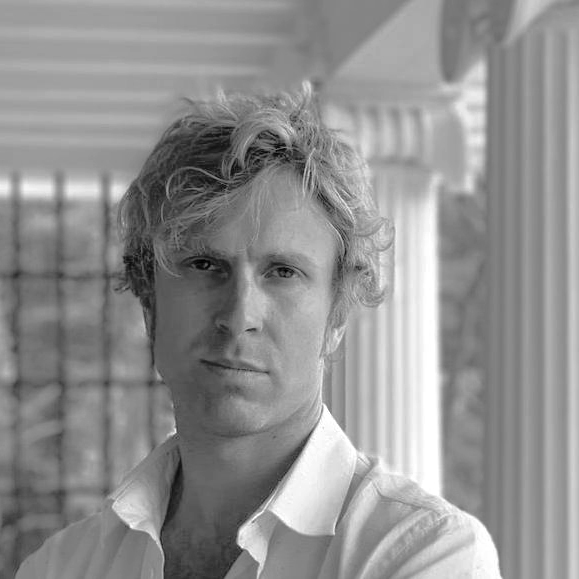 I sought out StoneSpot because I was looking for time. I found I was wasting a lot of time trying to keep physical shop copies up to date. I knew that having all documents and notes about an order in one place was the way to go. I also like being able to see all our orders based on production status. It gives me an overview of where everything is in our shop. The ability to use QR codes makes it even easier to keep a job status updated.StoneSpot acts as a repository for all the information relating to an order. I can already see what a benefit it will be now and in the future to have all this accessible information tied to the order. Customization is key! I am able to slice and dice the system and customize how I use it. Everything is really modular - it's awesome! Integrating our StoneSpot account with Quckbooks has been a huge time saver. The integration is saving us hours and hours of data entry. I found the time I was looking for when seeking out StoneSpot.
- Peter Rossi III
HARNESS THE POWER OF THE WEB
Desktop software is dead!
It doesn't have the ability to connect you to your clients, your suppliers, or your own team members. Cloud-based software harnesses the power of the web to connect you with anyone, in any location, and ensures that everyone has the needed information to make your monument shop into a lean, mean, fighting machine.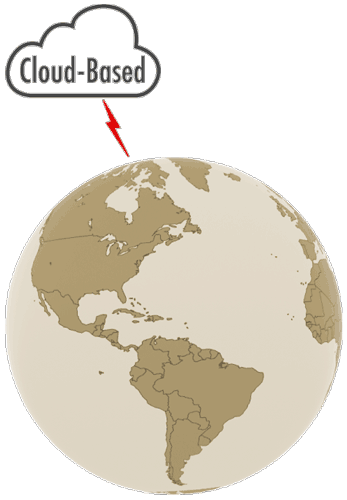 Wholesale clients can place their own orders
Track layout versions and automatically send reminders
Get quotes, and place orders with your suppliers
Wholesale clients see the status of their orders 24-7
Update the status of orders from a smartphone
Work at: home, the beach, or a cruise ship in the Bahamas
DOCUMENTS, EMAIL, & MORE IN ONE PLACE

StoneSpot
is an incredibly powerful tool because it allows you to keep all the communication about an order with the order itself. StoneSpot gives you a running blog about an order, allows you to upload images and documents, and gives you a way to communicate with your suppliers all from the order itself! Every detail is stored with the order in StoneSpot.
Annoying questions you'll avoid with StoneSpot!
What are we working on today?
What's next?
Do you know where the Jones order is at?
Can I place you on hold while I find that order?
Has that been approved yet?
Where are we delivering?
What are we delivering?
Are you tired of watching money seep out of your monument shop? A disorganized shop is frustrating for you and your employees because nobody likes to see their effort wasted on needless errors and confusion. With StoneSpot everyone in your shop knows exactly what they're supposed to do, and they each have access to the information they need to do it.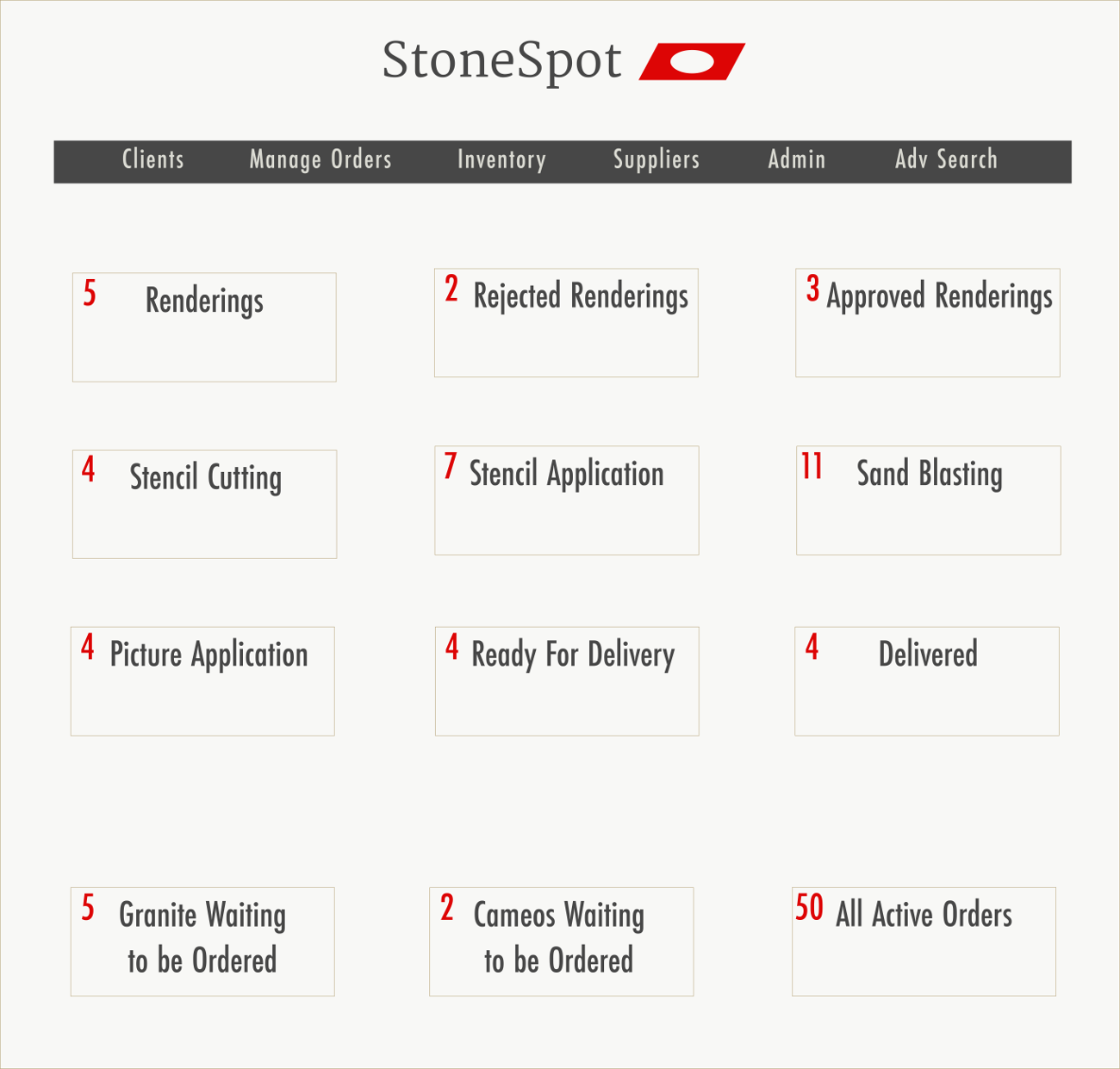 WORKING WITH YOUR CLIENTS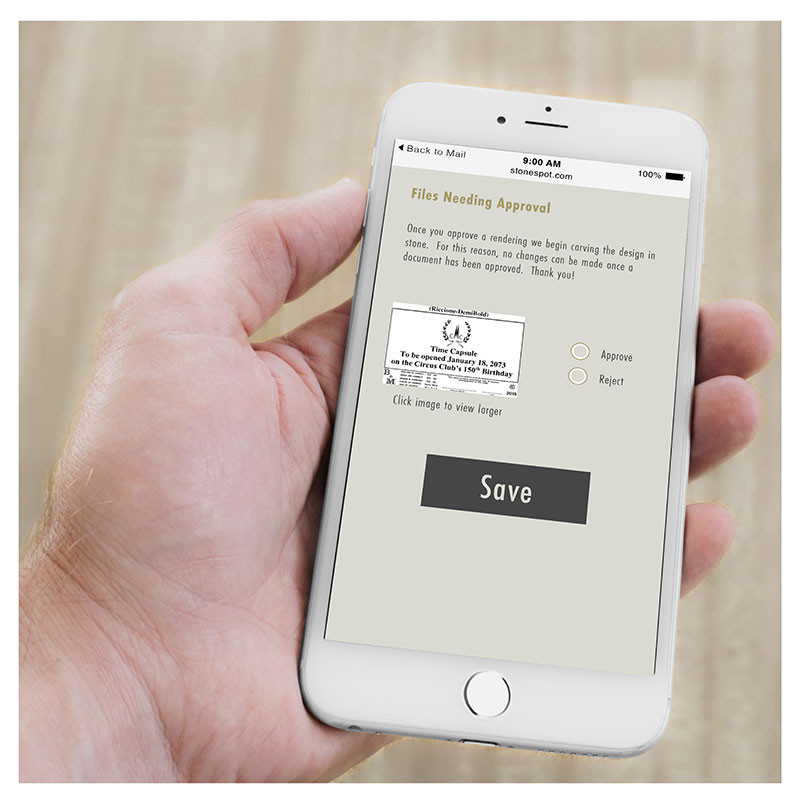 LESS TIME GETTING APPROVALS
Send automated reminders
Store your client's comments about rejected renderings
Wholesale clients see a list of outstanding renderings
StoneSpot tracks your layout versions and their statuses and lets everyone see which layouts were approved and which were declined. All the information that your client provides about rejected renderings is stored with the rendering so that you can quickly change layouts and explain everything to forgetful clients!
QUICKBOOKS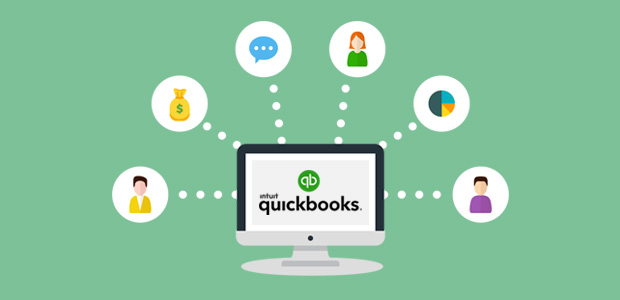 StoneSpot connects to Quickbooks online so that you can use StoneSpot's simple forms and tools to make complicated accounting tasks easy! You don't even need to have Quickbooks Online open to:
Purchase, Recieve, and Relieve Inventory
StoneSpot is billed on a per-order basis so you pay less during months when sales are slow. We charge a one-time fee of three dollars for every new order you enter into the system. On the first day of every month we will bill your credit card for the new orders you entered during the previous month. There are no contracts, and you can quit anytime you like--simply stop entering orders into the system.
Examples: The month of May might be a busy month as you prepare for Memorial Day. Let's assume you enter fifty new orders in May. Since we bill on the first day of every new month for the previous month's orders, you would be billed $150 (50 x $3) on June 1st for the orders you entered during the month of May. January might be a slower month, and you might only enter twenty orders into the system so you would only be charged $60 (20 x $3) on February 1st.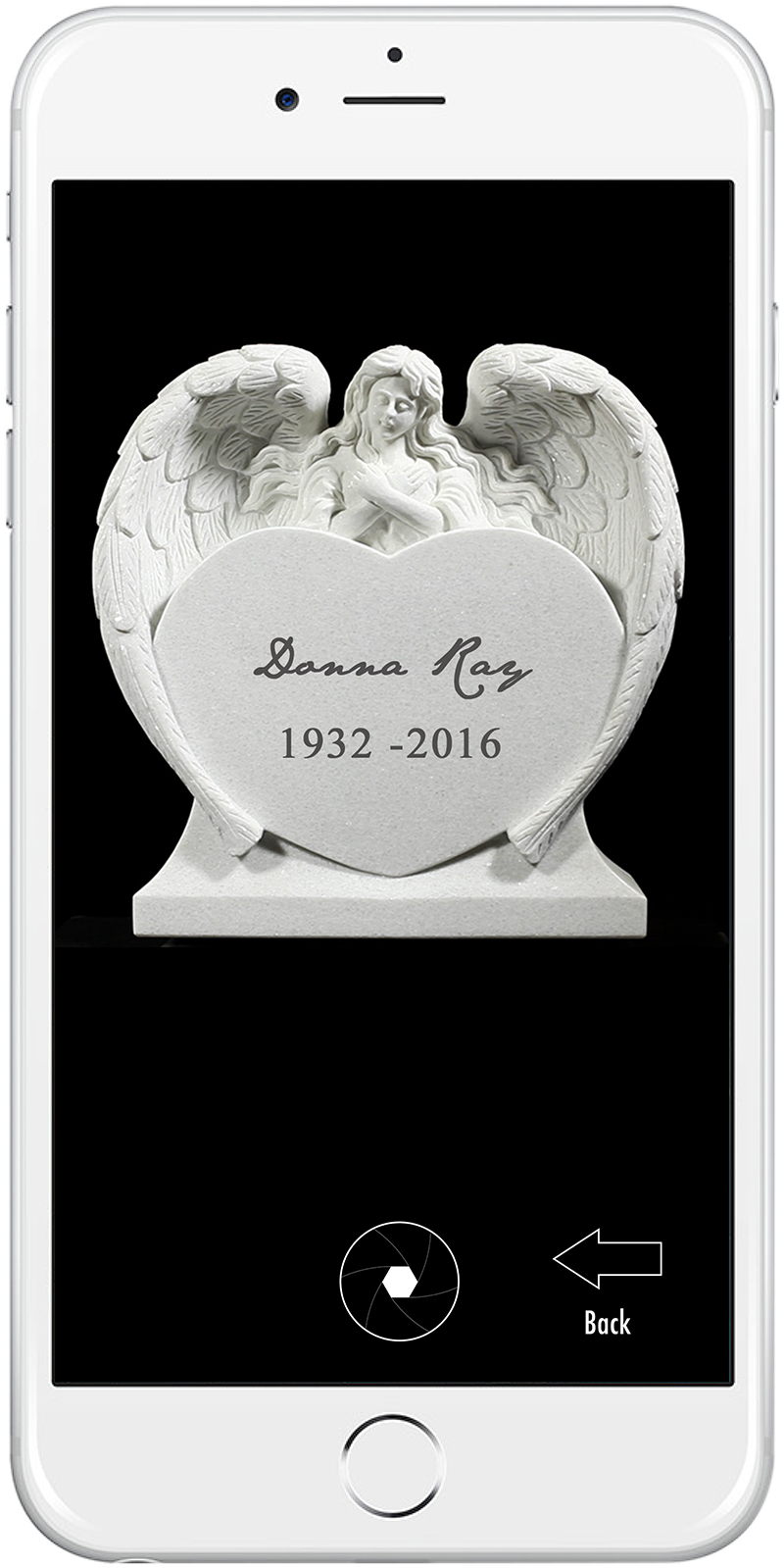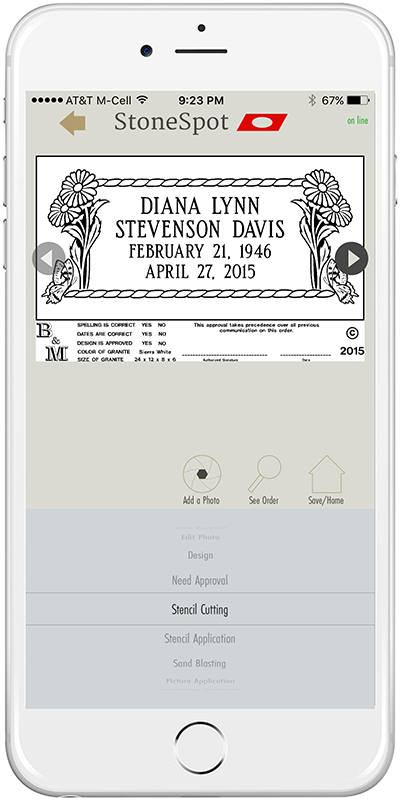 There's An App For That!
Simple and Lightning Fast! The StoneSpot app was created with your production guys in mind. With the app, you can quickly view approved renderings, update the status of an order, and upload photos to an order from your iPhone's camera—there's a lot of computing power in your pocket!
STRESS LESS
Corral all the pieces of your business!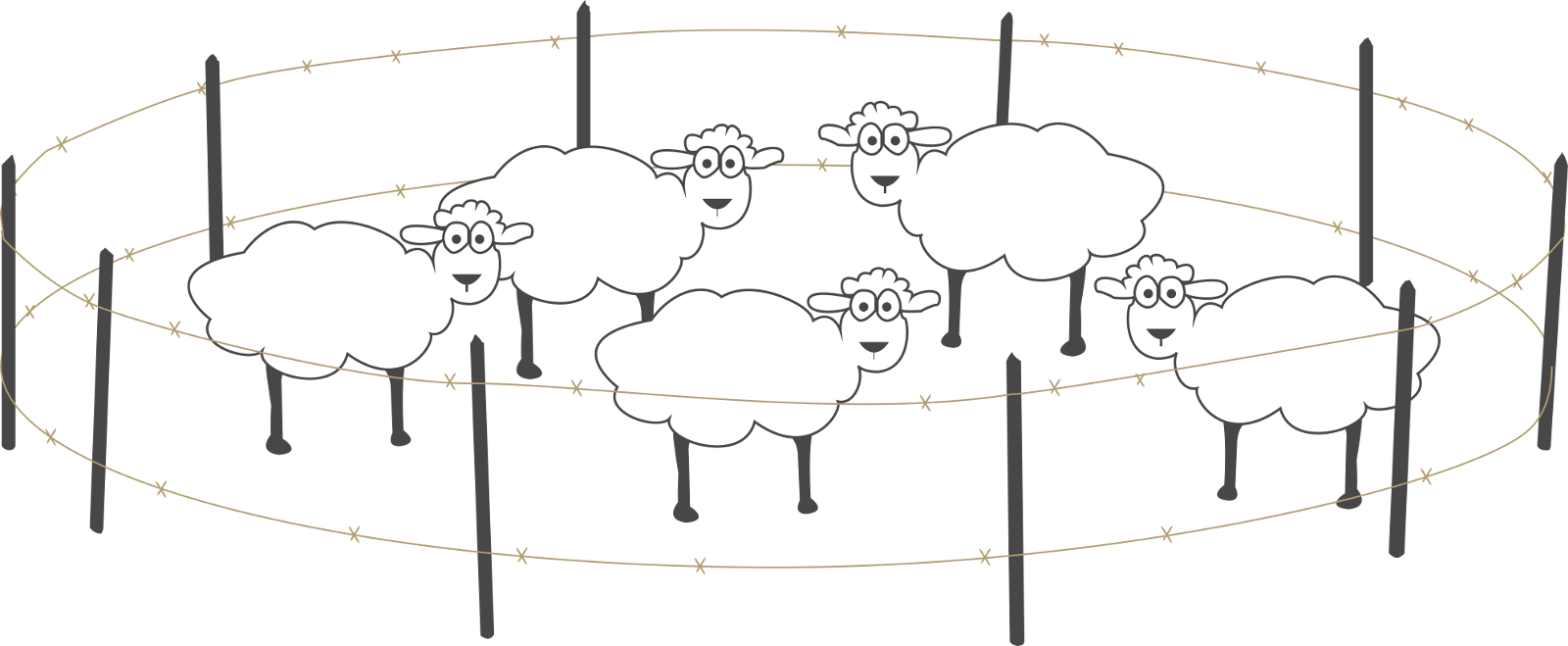 Rest easy knowing that everything at work is taken care of! StoneSpot corrals all the different parts of your business so that when you're done at work you can go home and enjoy your evenings. StoneSpot has you covered—when you return to work all the details are organized and everyone knows what needs to be done. With StoneSpot, everything is prepared and ready to go, it's all in one spot—StoneSpot!
LET US SHOW YOU HOW
AWESOME STONESPOT IS
START YOUR FREE 30-DAY TRIAL
888.679.9994
info@StoneSpot.com